18th century Europe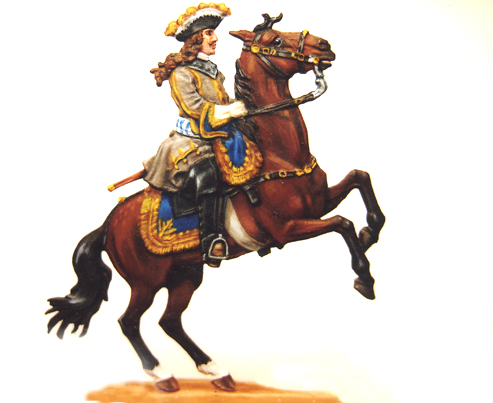 Dragoon.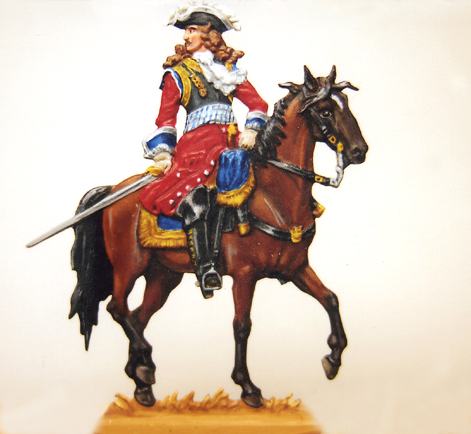 Below are some figures from the magnificent figure set of "Das Heer des Blauen Königs" - The Army of
Maximilian II Emanuel
- The Elector of Bavaria between 1679 - 1726.
This figure set was originally issued 1933 - 1939 by Raoul Gerard (Österreicher)
Figure drawings were done by Ludwig Madlener, some of which were copied from the book "Das Heer des Blauen Königs" by Anton Hoffmann.
Ludwig Frank engraved a smaller part of the whole series, approximately 50 figures, which totally includes 350 different figures. Sixtus Maier Jr. engraved the greater part of the set in a manner closely to Ludwig Frank´s whom he admired as an engraver of figures. Hans Lecke has later engraved a few additional figures. Still there are some hundreds of figure drawings by Madlener that were never used.
Friedrich C. Neckel bought the slate-moulds in 1955 and today his son Rolf Neckel is casting from them.
The figures shown here are engraved by Ludwig Frank and based upon Anton Hoffmann´s original drawings in his book. The colouring of the figures are also taken from the book, even though I believe that these colourings are of a later date.
Jan Sennebo
Painting Jan Sennebo, photo courtesy Jan Sennebo.
Maximilian II Emanuel - The Elector of Bavaria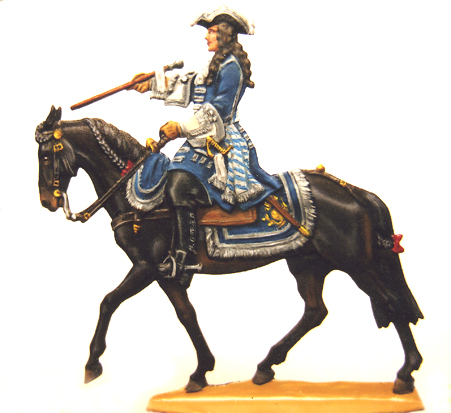 Gendarm officer.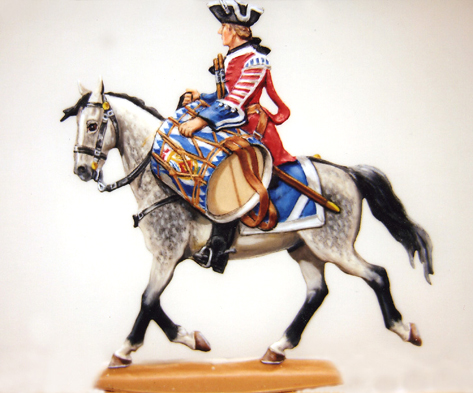 Dragoon Drum.
Hussar Officer.
Dragoon Officer.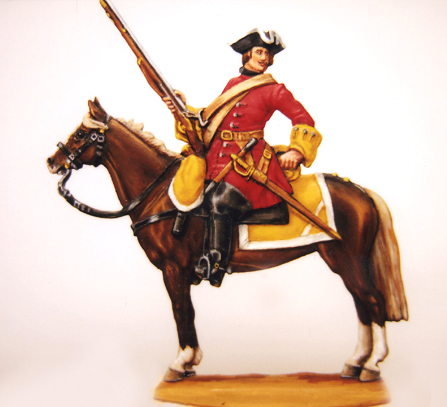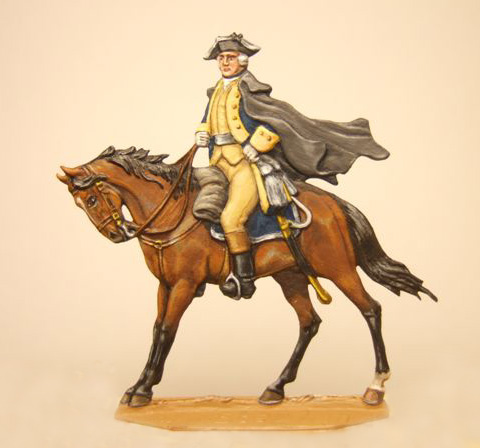 General Freidrich Wilhelm von Steuben.
An adventurous low ranking General Staff Officer in the army of Friedrich the Great. He managed to find his way to America and offered his services to General George Washington during the American War of Liberty. As General Washington´s Chief of Staff he introduced military discipline, drill and how to use the bayonet against the English.

Drawing L. Madlener, engraving S. Maier Jr. Edition W. Scholtz.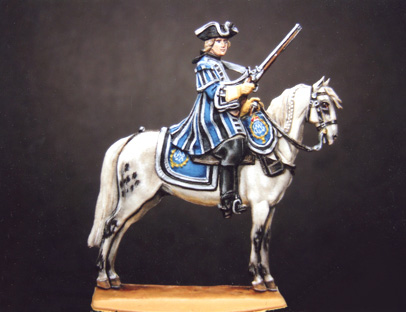 Mounted Life Guard dressed in a Cassack.