As far as the competition this year is concern I was very much stimulated by numeral pieces of highest class of painting. Being a flat figure enthusiast (the "real deal " tin figure) I would have wished even more entries in this category.
Personally it is always a great kick to visit the world's largest show for figures. This time I made a come-back after 16 years absence. In some respects the fair was different from before but on the whole I found it as it used to be - crowded with people addicted to figures, and with stands fully packed with items related to the world of tin figures. It was great to meet both old and new manufacturers as well as old and new friends.
Several of the new friends are the result of this website which shows what a wonderful tool Internet is!
Kulmbach 2007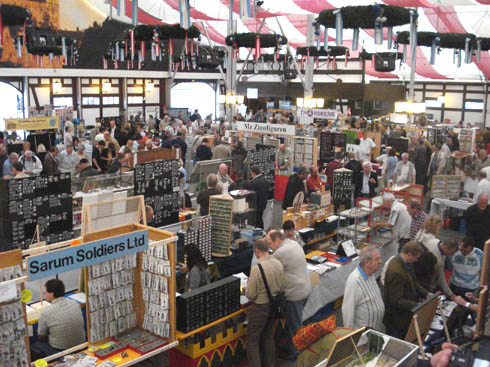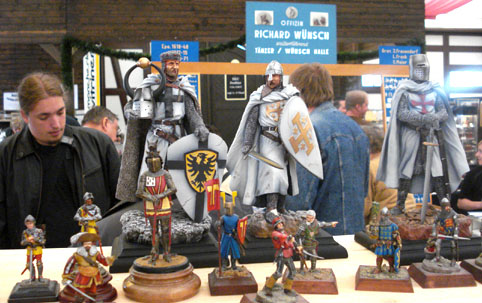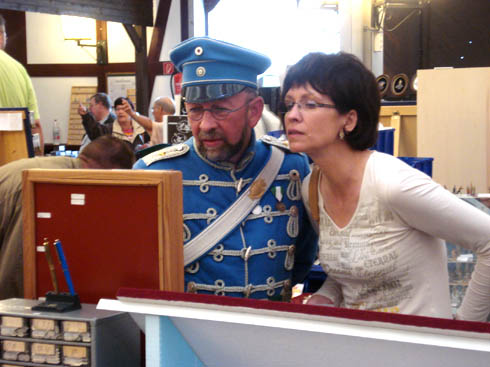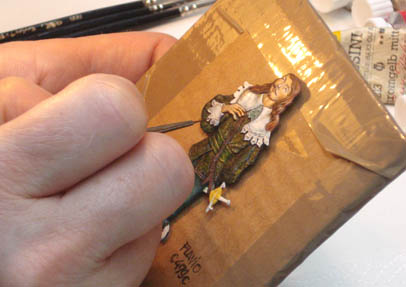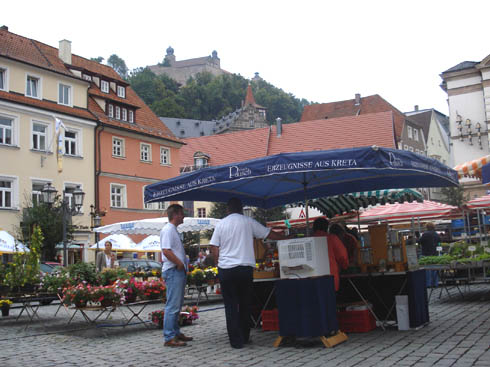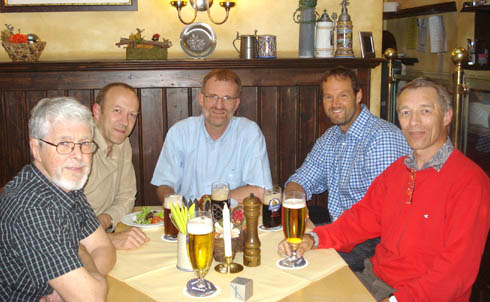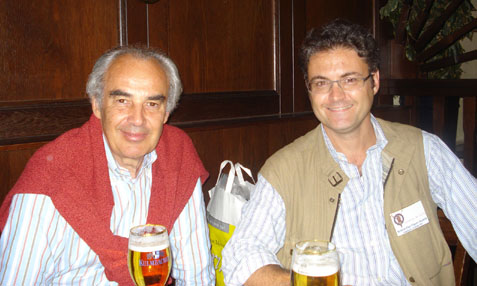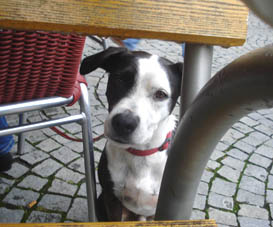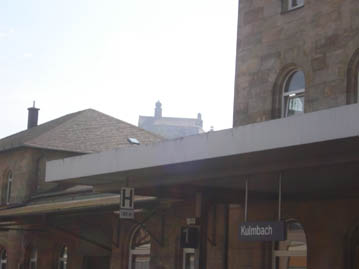 World's largest tin figure fair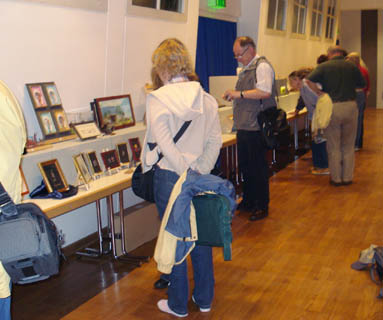 Exhibitors competition
My Italian friends Mr. Gianpaolo Bistulfi and Mr. Valerio de Iorio, both skilled painters.
The Swedes are warriors!
My f riend from the town square. I bought his friendship with a bratwurst :-)
The impressive Plassenburg overlooks the city. Wherever you go, the Burggraf can see you!
As I said, even at the railway station at my departure, there it was, the Plassenburg.