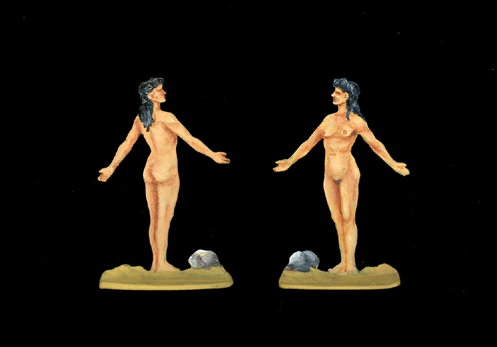 From both sides.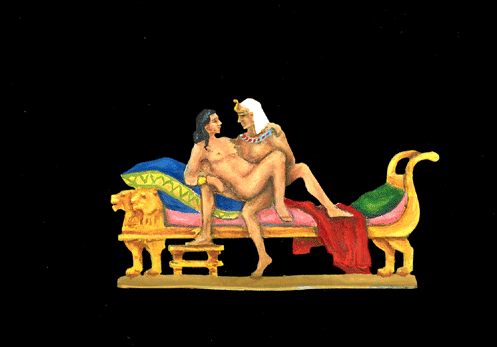 Pharaoh with concubine.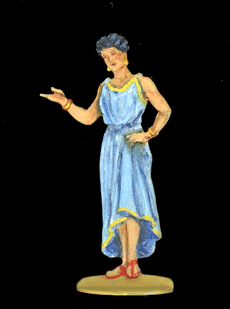 Roman lady.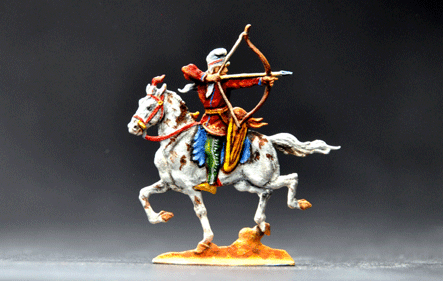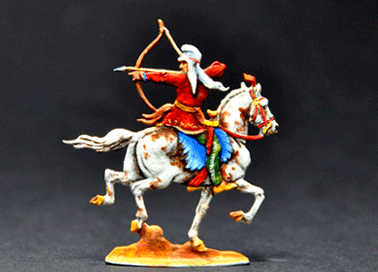 Persian archer.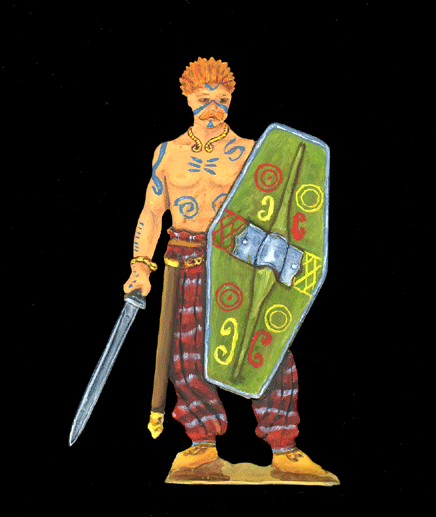 Gaelic warrior. 57 mm.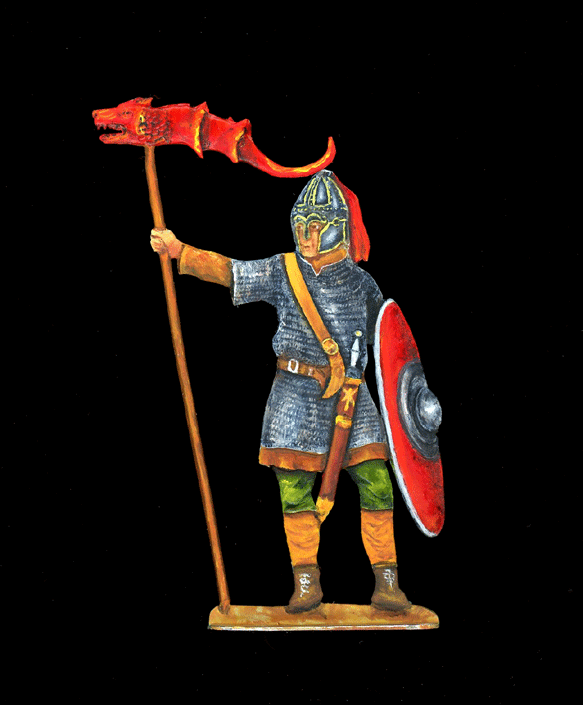 Saxon warrior, 6th century AD. 55 mm.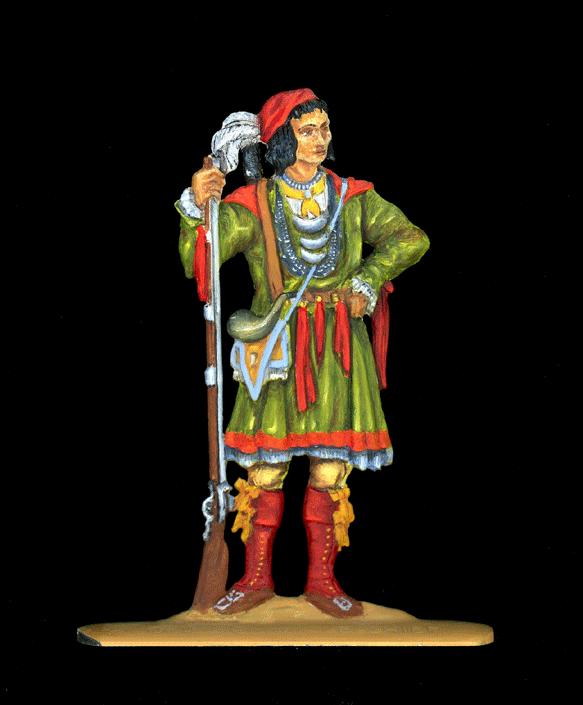 Seminole chief Osceola (1804-1838). 65 mm.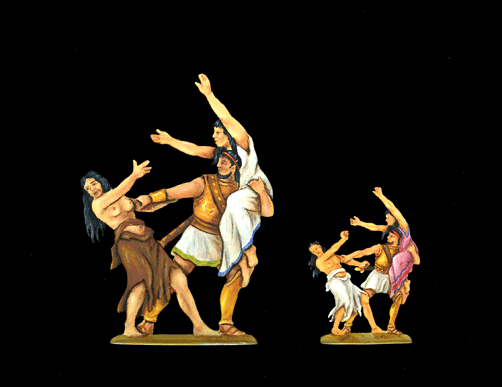 54 mm and 30 mm respectively.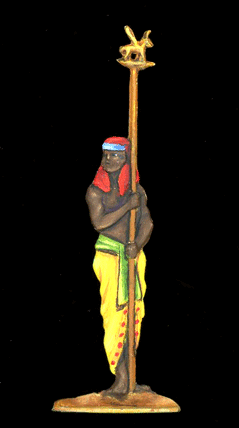 Egyptian standard bearer.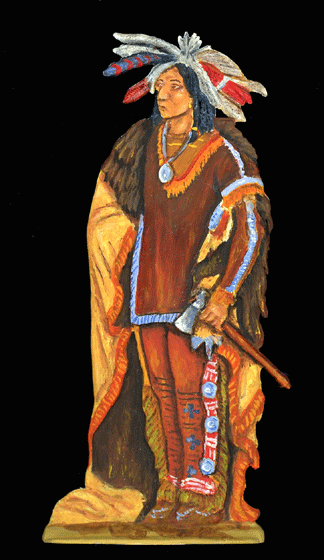 Plains Indian, 100 mm.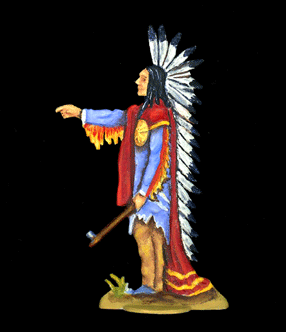 Plains Indian, 40 mm.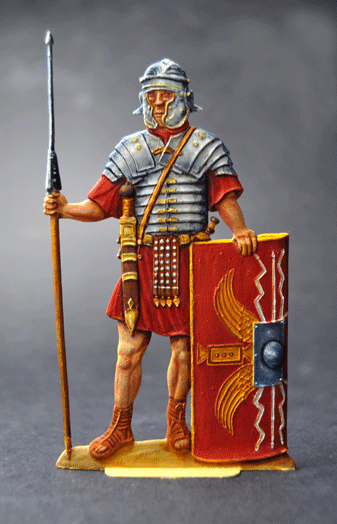 Roman soldier. 100 mm flat figure.
Magnificently-painted flat by the late Norbert Heise.

News