News from the Kulmbach fair 2022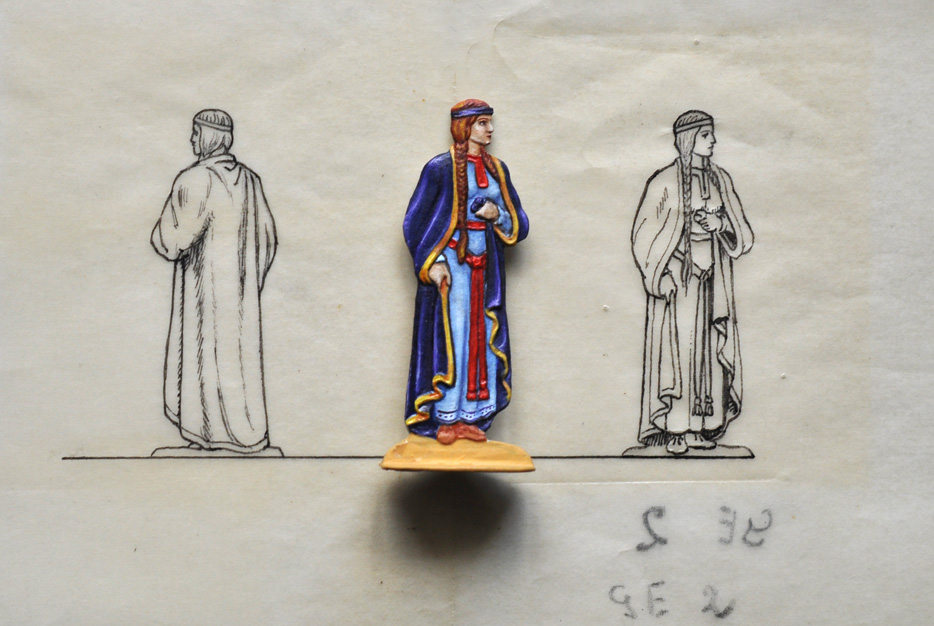 Original Indian ink drawing in natural size (30mm) by Ludwig Madlener, engraving by Ludwig Frank and edition Franz Beck. Figure painted in oil.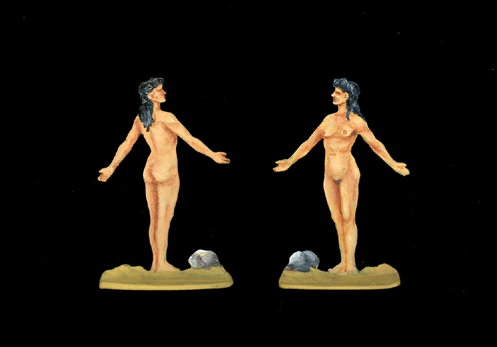 From both sides.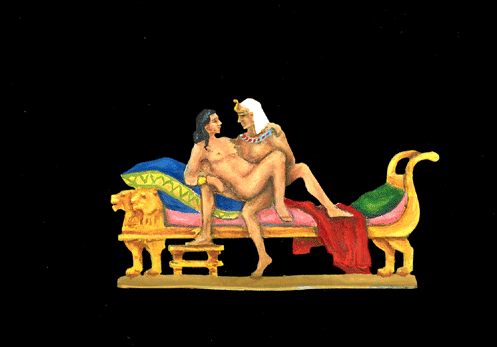 Pharaoh with concubine.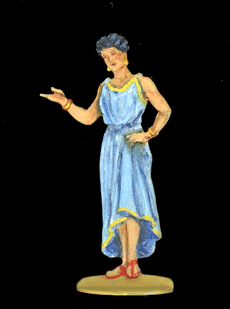 Roman lady.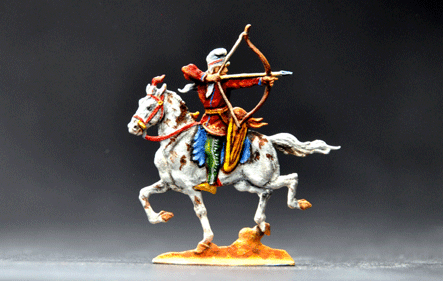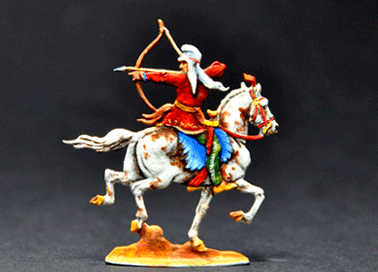 Persian archer.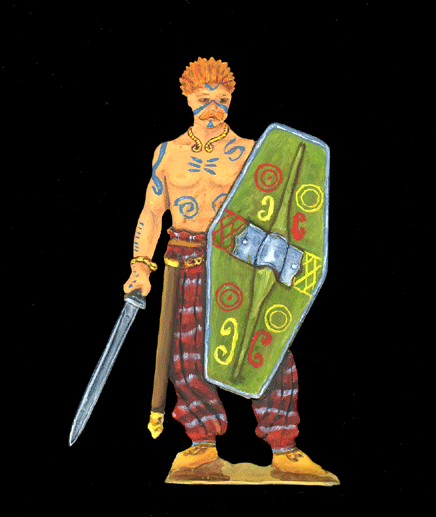 Gaelic warrior. 57 mm.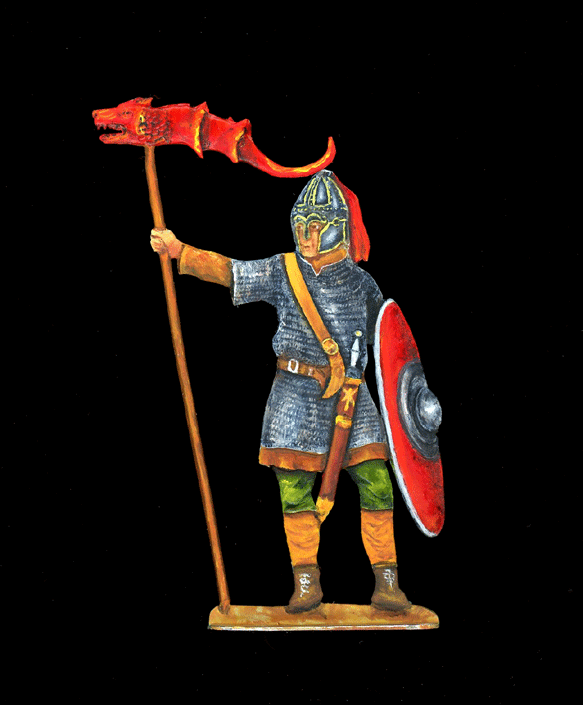 Saxon warrior, 6th century AD. 55 mm.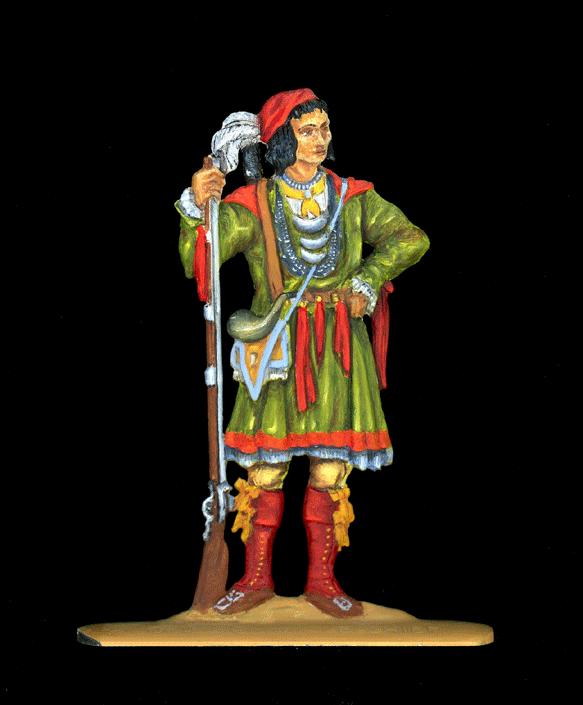 Seminole chief Osceola (1804-1838). 65 mm.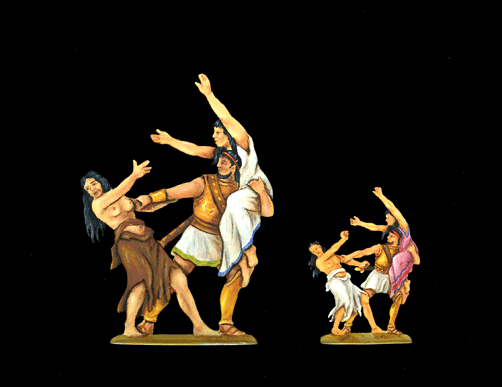 54 mm and 30 mm respectively.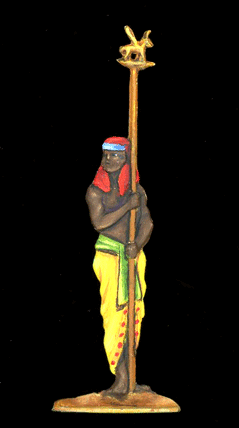 Egyptian standard bearer.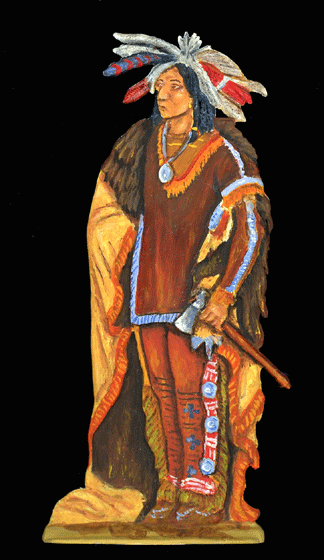 Plains Indian, 100 mm.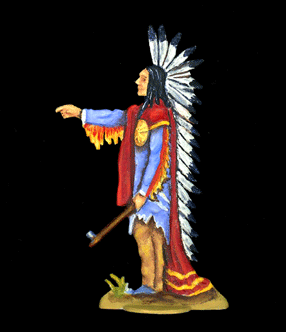 Plains Indian, 40 mm.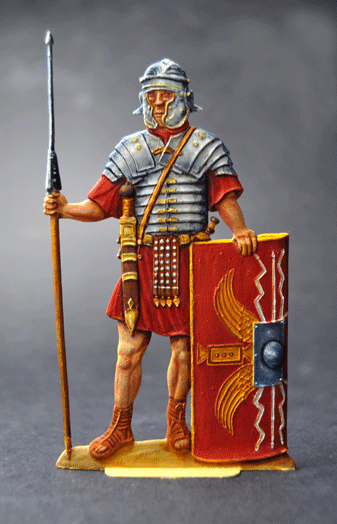 Roman soldier. 100 mm flat figure.
Magnificently-painted flat by the late Norbert Heise.

News
News
New Book on the Flags at the 1410 Battle of Tannenberg Illustrated with Flat Tin Figures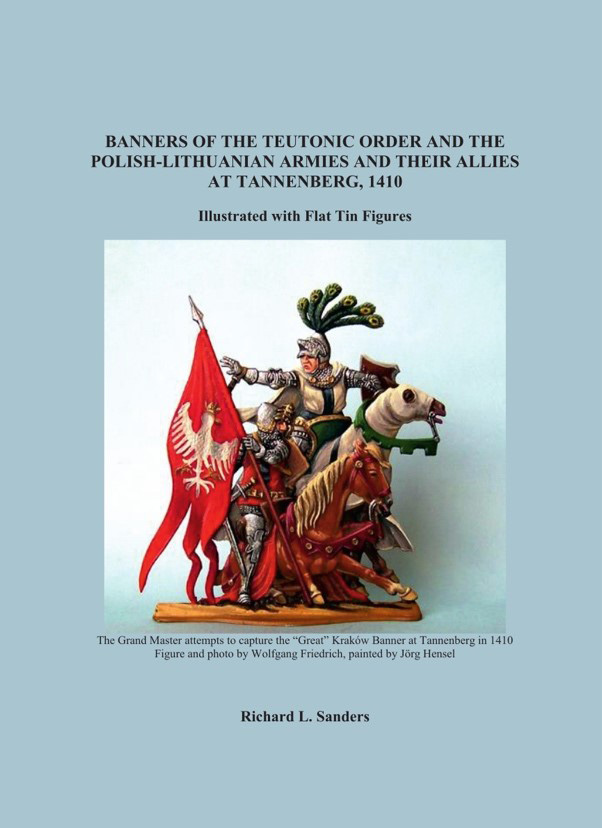 A new book featuring Zinnfiguren or 'flat tin figures' is being publishing and will be available for purchase in Kulmbach in August, and which you can pre-order now. It is available in German or English, the pictures here are from the English edition, titled "Banners of the Teutonic Order and the Polish-Lithuanian Army and Their Allies at Tannenberg in 1410: Illustrated with Flat Tin Figures".
The book is 100 pages in A4 format, softbound and contains more than 200 color images. It will be available at the August 2022 Kulmbacher Zinnfiguren Börse (Fair) for €35.00. For EU purchasers who cannot attend the event, the book will be available by mail at the same €35.00 price. For purchasers in non-EU countries, there will be an additional cost of € 8.00 to cover packaging and shipping, so for a total price of € 43.00 ($45.63 or £36.54).
If you are not attending the event, contact ricksanderszf@gmail.com to order your copy and please indicate your name, email address, mailing address, and whether you want the German or English edition.