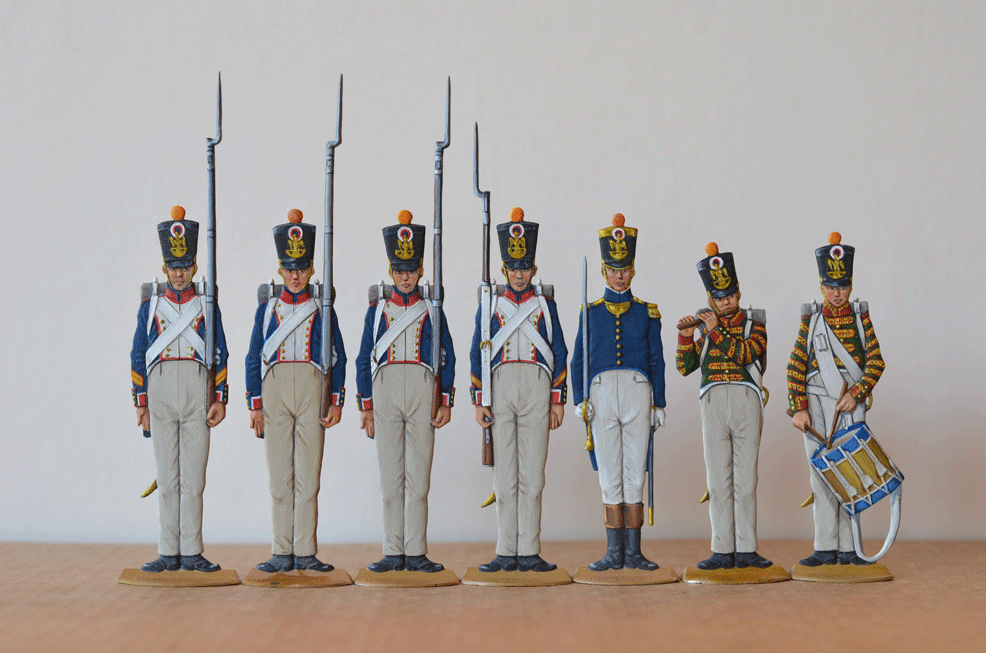 France 1815 - French Infantry lining up for the Battle of Waterloo. 54 mm.
Drawing Bernard Coppens, engraving Daniel Lepeltier, edition Glorious Empire.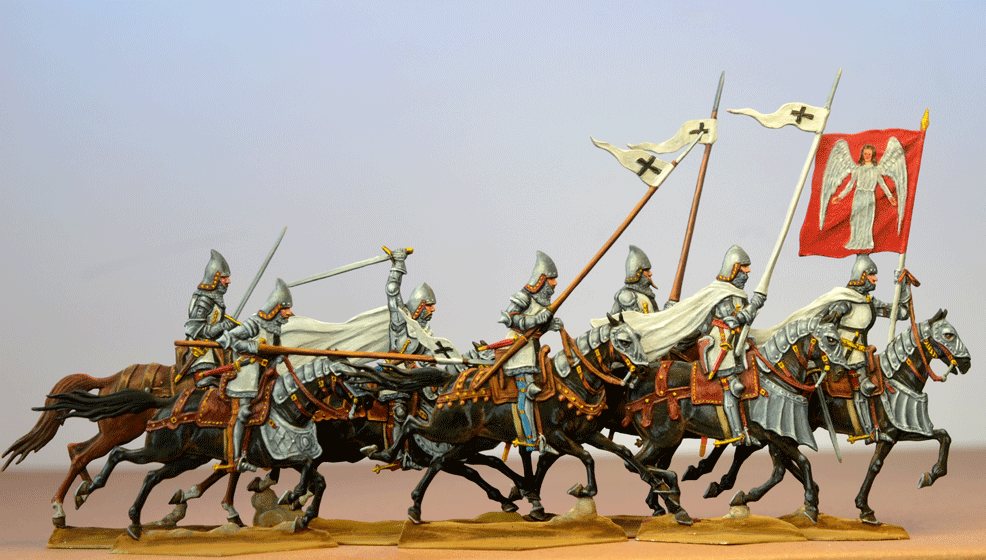 Knights of the Teutonic Order attacking at the battle of Tannenberg 1410. Edition H. Müller, engraving L. Frank.


Battle at Pavia 1525 between French knights and Landsknechts of the Emperor.
Henry VIII – His court and wives. A series of 30 figures edited by Otto Gottstein after his settlement in England.
The drawings were made by Lucien Rousselot, many of which were based on contemporary paintings by Hans Holbein the younger. Engravings by Ludwig Frank.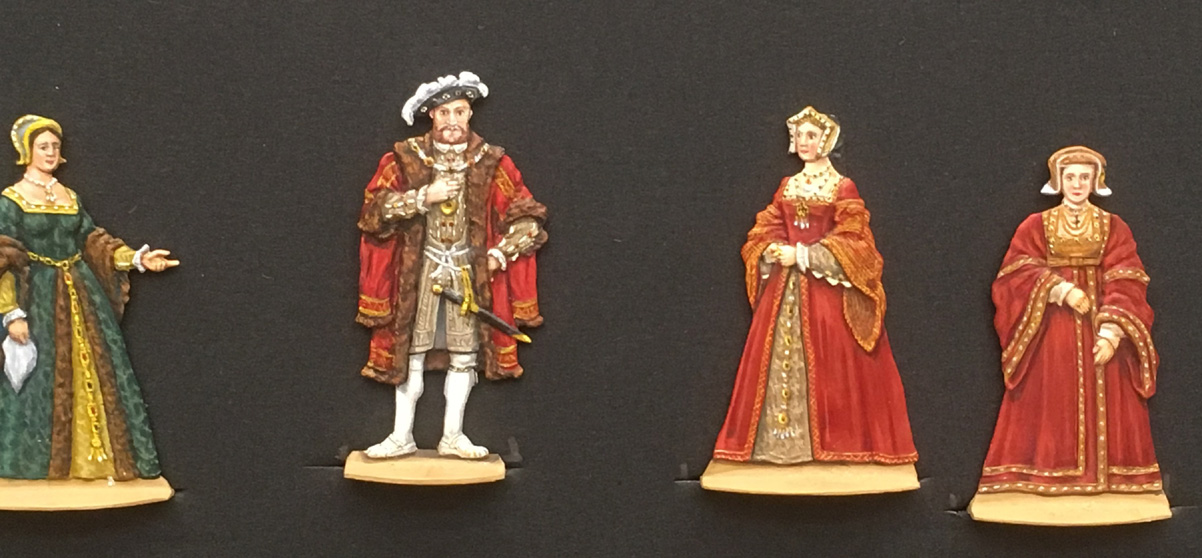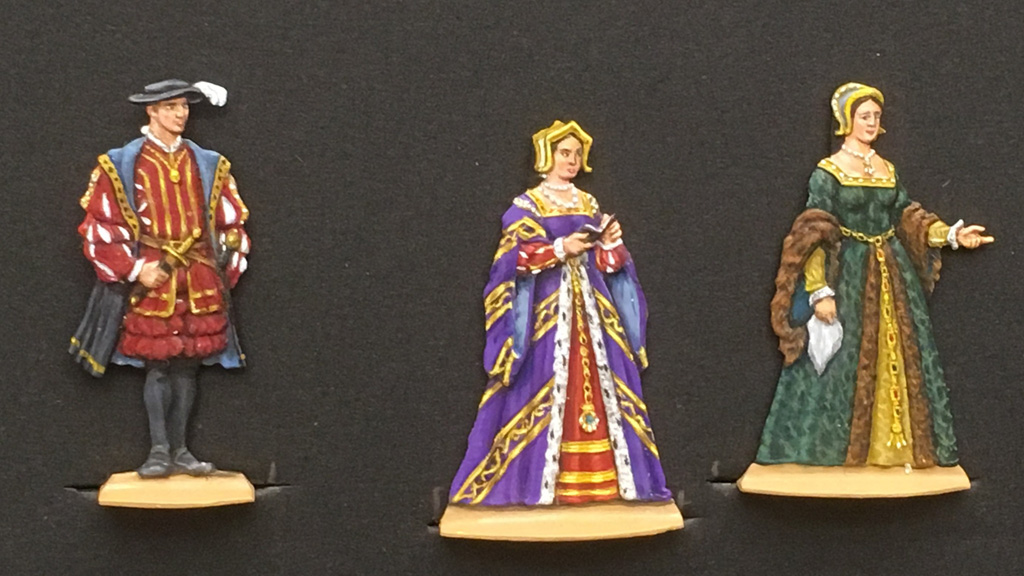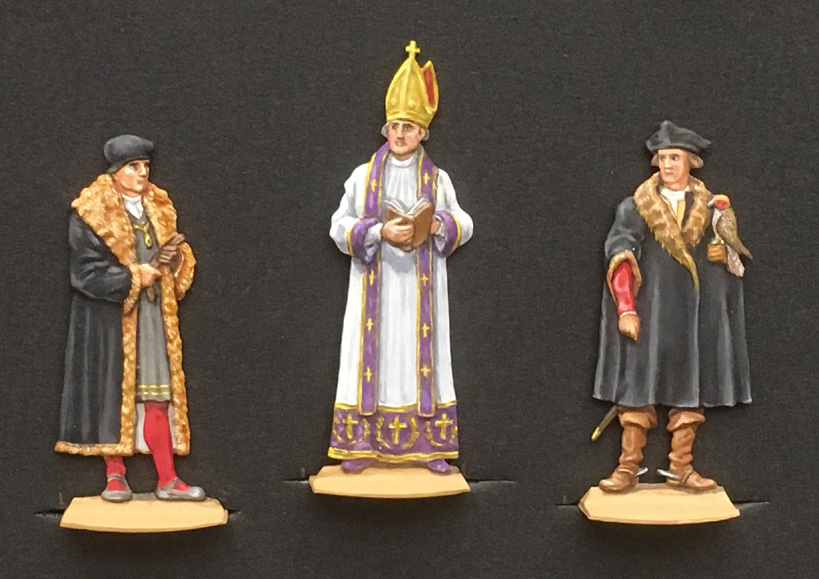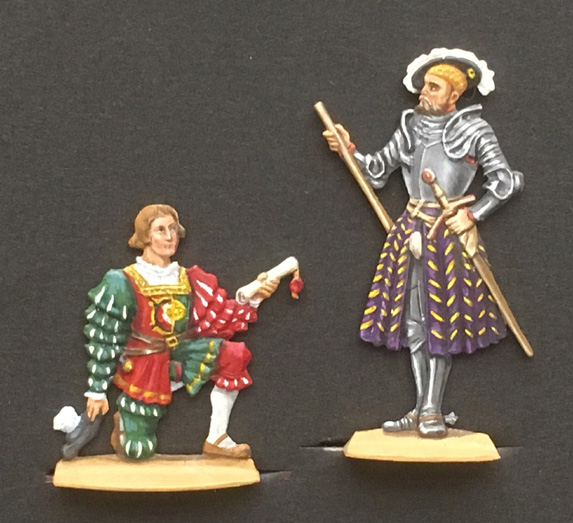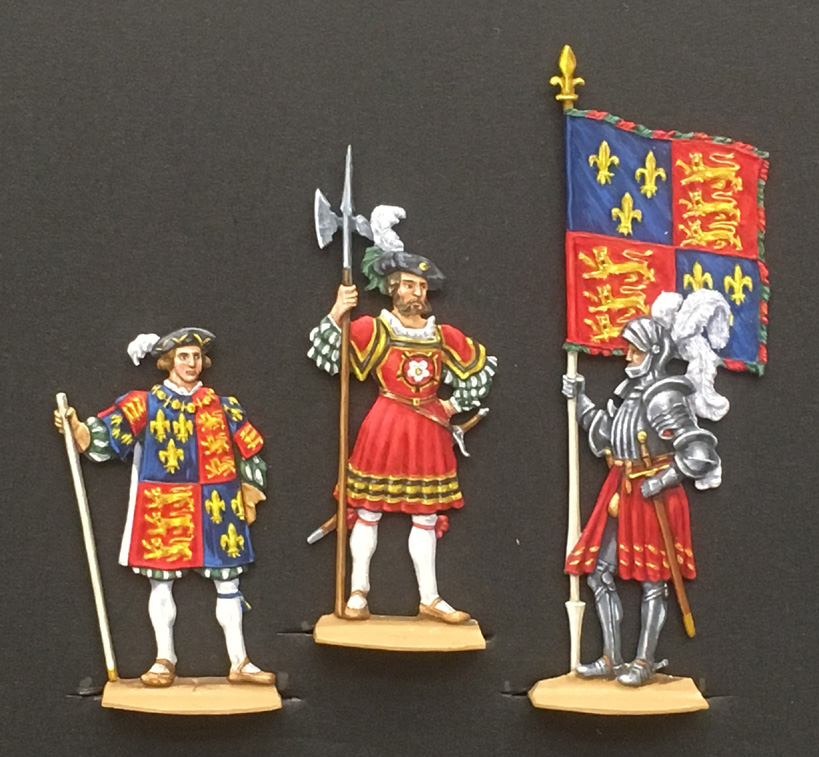 French hussars – After 1786 regulations. All six contemporary hussar regements are represented.
Edition Dominique Gastaldi. Drawings by Lucien Rousselot, and engravings by Alfred Krunert.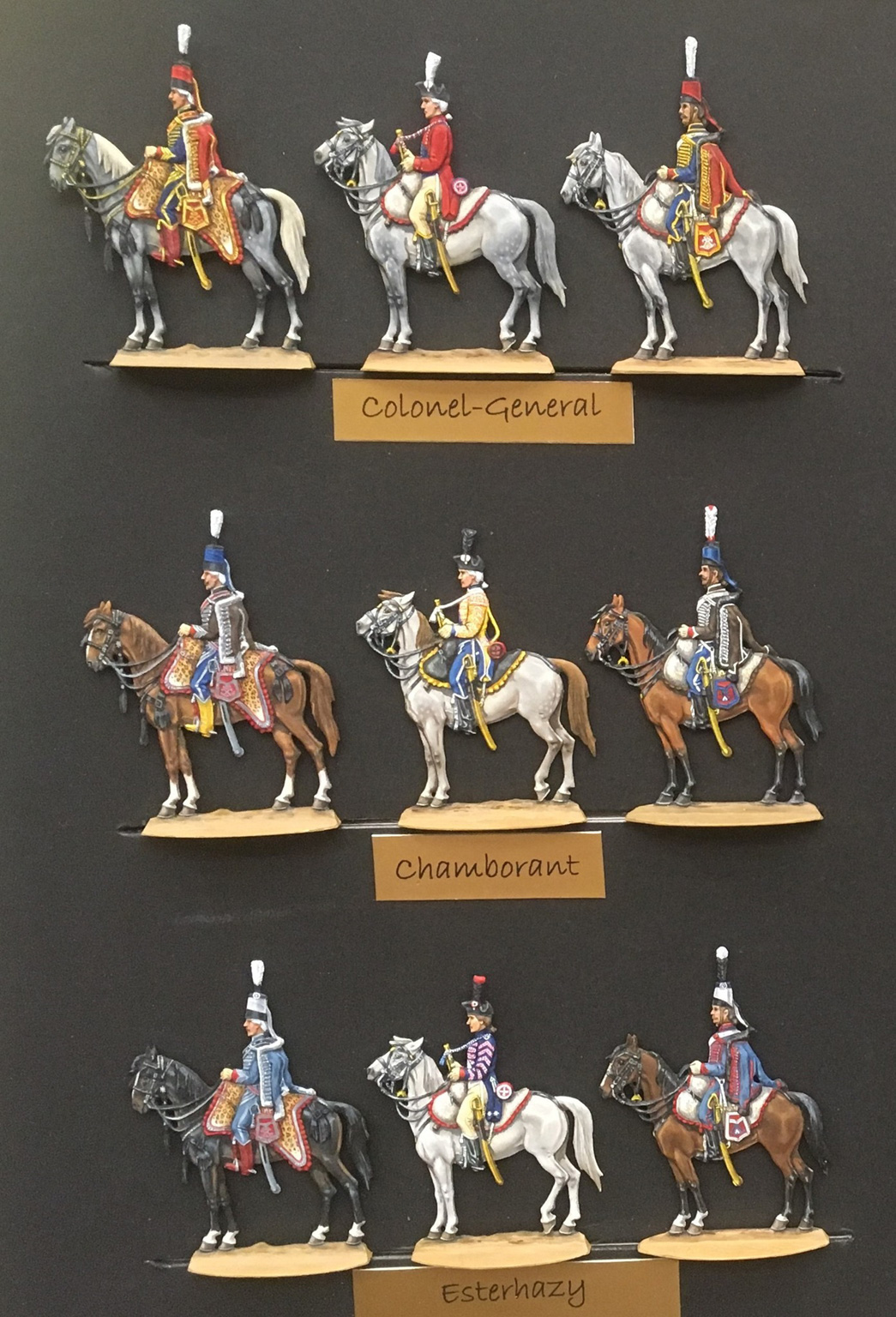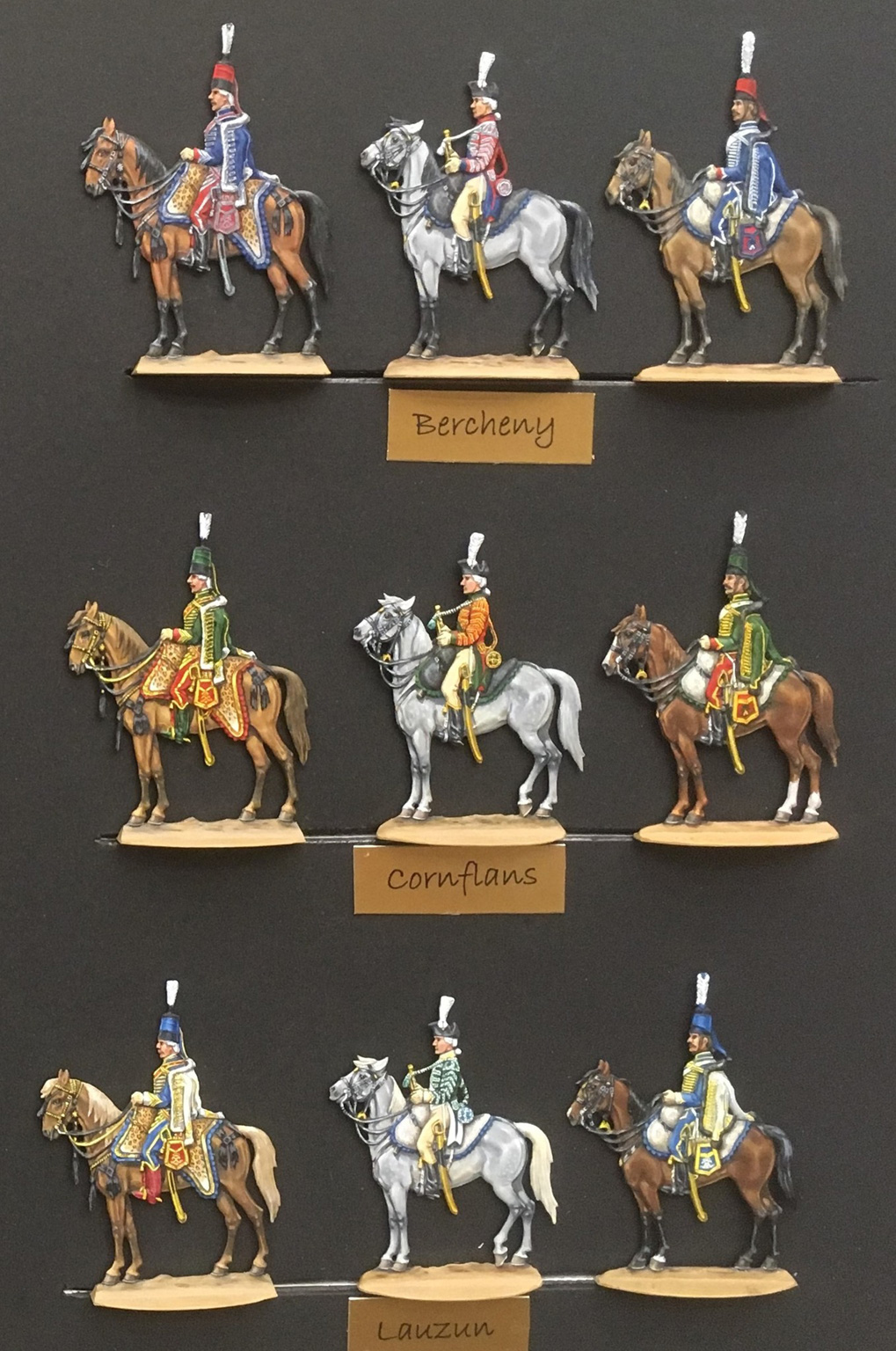 News Jan